colour grading and finishing
With the latest technology, we implement an ambitious finishing for you. In addition to our heart piece; the colour grading with Digital Vision Nucoda Film Master, of course also belong effects, compositing, retouching / denoising, motion graphics and titles. We already have experience working with 4K, UHD, special formats like 7K Panorama, Camera RAW formats from Arri, Sony, Blackmagic, RED, and of course all major established formats in the fields of broadcasting and documentary. Our reference monitor is a Dolby PRM 4200, but also the Grading Suite is equipped with a Full HD 3D projector.
Our suites have access to a central "unity-like" storage system with a capacity of 48TB so that online editing, conforming, grading and finishing can be performed efficiantly and parallelly on multiple workstations, when needed.
Depending on your budget and demand, we also offer finishing with DaVinci Resolve, Avid Media Composer | Nitris DX Symphony or Final Cut Studio. Current versions of i.a. Adobe CC, GenArts Sapphire and Boris FX are available as well. The spectrum is rounded up by Value Up, Downconvert and frame rate conversion (for example, PAL to NTSC) round off the spectrum.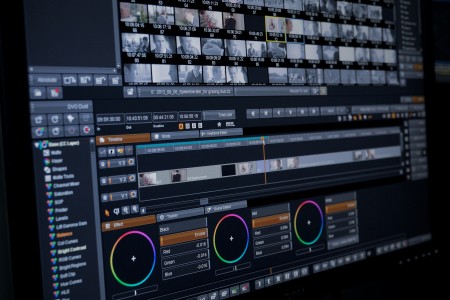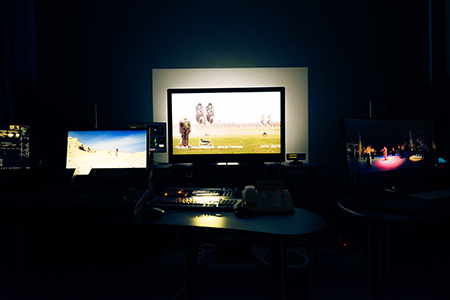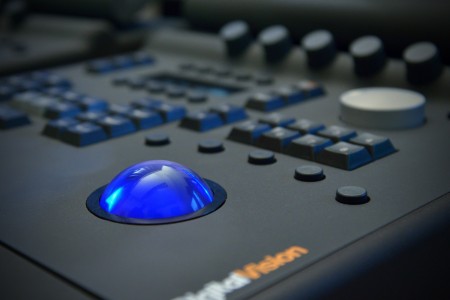 voice recording and sound mixing
We cover the complete audio post-production: voice recording, sound editing, sound design, mixing in stereo or 5.1, whether for cinema, television or the web.
For this we use Avid Pro Tools | Ultimate HDX 12 with many plugins and the mixing console ICON D-Command 24 channel HD OMNI, SYNCI / O, RTW 11900 surround meter, 5x Klein & Hummel O300D monitor speakers + Sub, a HD monitor or a screen with full a HD projector. In addition, another ProTools 11 with the complete production toolkit and a 11 square meter speaker room with Neumann and Brauner microphones, are available.
We have our own sound library and offer mastering and playout on by current standards like EBU R 128 as well as Dolby E conversion.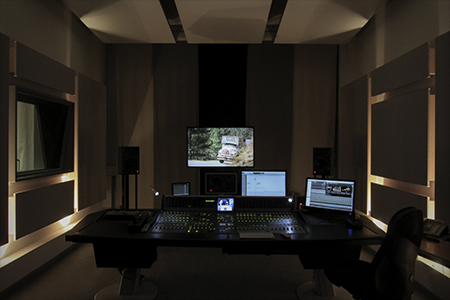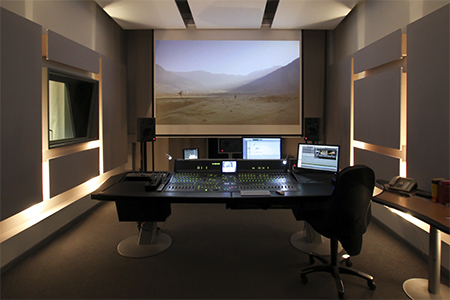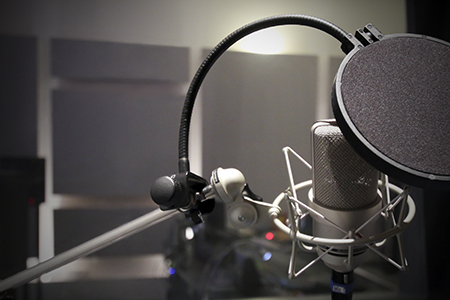 Editing and Ingesting
We work at four in-house editing rooms with Avid Media Composer | Nitris DX V8, GenArts Sapphire and Boris FX, along with Final Cut Pro 7 or X, DaVinci Resolve and Adobe Premiere. All have access to a fast central "unity-like" storage system with a capacity of 48TB (up to 8K 16bit DPX, 4x HD uncompressed).
In addition, we have other Avid systems for assistance and transcoding tasks and offer a Full HD editing suite outside the office with installation and support.
Equipped with all standard playback devices, different operating systems and interfaces, we have a high compatibility and a great deal of knowledge and creativity to bring your shot material as well as archive footage in the best possible quality in the editing system. Also under time pressure.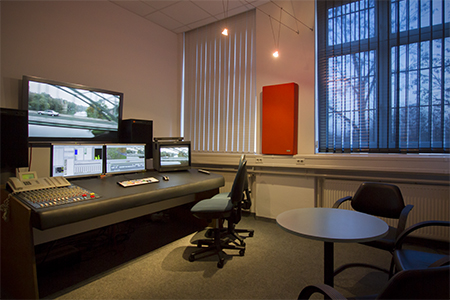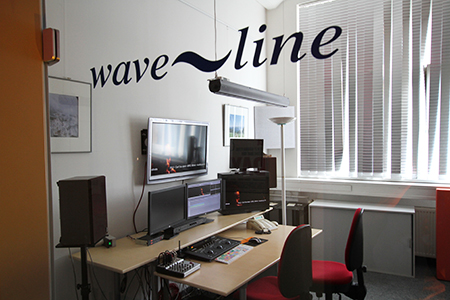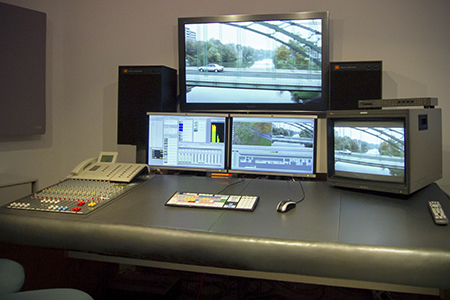 Film Restoration
In collaboration with our partners for scanning and exposure, we specialize in digital restoration of old film and video material. After an appraisal of the material, we choose, together with you, the optimal stages for the processing. Based on the latest plugins for automatic processing, our first step is to correct image steadiness, scratches, stains and running tracks with Digital Vision Nucoda, and we perform a noise reduction. In the second step we eliminate the coarser image artifacts by hand and we mask the image.
In our grading studio we work on gradation, contrast and color and with great attention to details, we give the images their original visual appearance back or help them to get a new sophisticated look. Our long experience is then especially valueable, because it usually is about sensitive artistic decisions and an accurate implementation of the ideas of our customers. Likewise will the sound be carefully restored and mixed in 5.1 surround, upon request. Ultimately the end format will be a digital (DCP) or a 35mm film copy.
The economic efficiency is an important part of our offer proposal and we are happy to provide fixed prices.
DCP creation
We offer encoding of all major formats and mastering of Digital Cinema Package according to international digital cinema standards (InterOp, SMPTE), with or without encryption. Including various video, audio and subtitle tracks, we deliver the data on hard drives with industry standard CRU DX115 or on other established data storage mediums.
We happily arrange a test screening in the cinema for you upon request.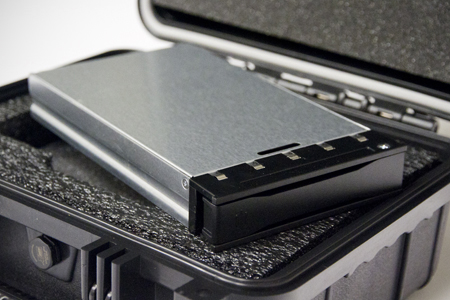 DVD and Blu-ray creation
Complete service under one roof!
We produce DVD and Blu-ray projects for media distributors, film productions and institutions and offer you any desired and necessary service for your project, according to your individual requirements.
Regardless if it concerns individual Blu-rays for cinema use or the design of elaborate DVDs and Blue-rays for selling purposes. We have realized more than 1000 titles over the past 10 years and we are happy to further assist you. We continueously provide our customers with favourable negotiating terms for duplication and packaging as well as fair all-inclusive prices for the DVD or Blu-ray production. Like that, we create short distances and avoid possible mistakes.
All major formats source player we have in the house and plan very flexible.
Our employees can work with the material according to your wishes in our departments for sound, editing and color correction and optimize it for the encoding if necessary. In the DVD production, we focus on authoring with Spruce and for Blu-ray authoring, we have decided for ScenaristBD.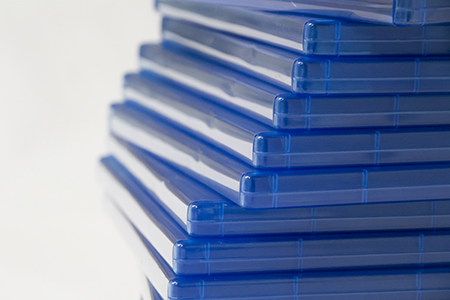 Digital Distribution
For our educational clients, we have developed solutions to streamline their digital distribution programs. We make the film media capable of streaming and connect it with all other (work) materials such as PDFs, image or sound files via a specially programmed user interface. This may be a single "website" from which all the media is retrievable, and complex multi-page structures are just as possible as the users are used to from for example a DVD. You can choose an offline media distribution such as USB sticks, as well as an availability on the Internet. Our solutions meet the technical requirements of the AGMuD for online media (TOM) and we are in an informative exchange with online platform providers (Antares) to ensure the best possible use of the media.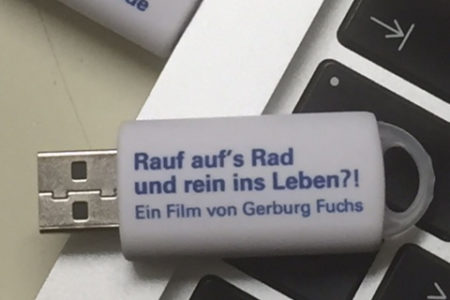 File-based Delivery
Whether files for broadcasting or Dailies – we deliver all digital formats such as QuickTime, AVC Intra MXF OP1a in H.265 or ProRes HQ and offer a fast upload for cinema, TV and the Web. All in all according to the latest technical standards and the requirements of each specification.
FTP Service with personalised accounts is of course at your disposal.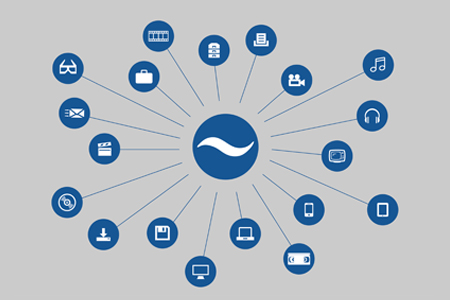 VTR
We offer the digitization of shooting and archive material aswell as the mastering to broadcast tapes on all established modern and conventional formats: HDCAM SR, HDCAM, XDCAM HD, HDV, DigiBeta, DVCPro50, IMX, Betacam SP, DVCAM, DV, VHS, S-VHS, DA88, TC-DAT. Upon customer request with minuted quality control.
As a matter of course, we also make backups or archive onto LTO-5/6.
Feel welcome to let us know if you intend to work on the material yourself and only require the device. We also offer equipment for rent.